Do you want to: Ask a how-to question
OS version: Win 10 Pro
App version: 7.4.0.163 (x64 exe)
Downloaded from: ONLYOFFICE website
A document that I had last worked on version 7.3 now "dies" when the ToC is updated. I've had to delete the ToC to continue working on via OO.
Inserting a new ToC results in the same error.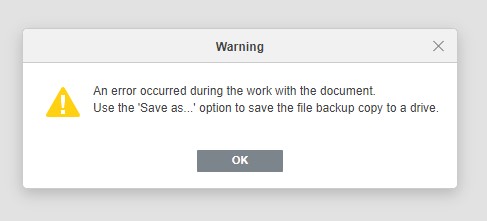 Despite the message text "Save as…" does not work.
I found OO's logs, but the only readable text is "leveldb.BytewiseComparator" in a MANIFEST file which from my perspective is not helpful, at least to me.
Opening the same document with MS Word does not indicate any issue, in either creating or updating the ToC.
Are there any switches to turn on more reporting so that I can attempt to diagnose what is happening with OO and and the ToC?