Do you want to: Report a bug
I have opened the spreadsheet and I do many other works after sometime, I open the tab where i have opened the spreadsheet. The display looks garbled, When I reload the tab, the spreadsheet looks good/correct.
For bug reports, provide the steps to reproduce:
Step 01: Open the spreadsheet with some data in it
Step 02: do some other work in your laptop/computer, go the same tab again after ~10 mins.
Step 03: It looks garbled.
Community Server/Control Panel version: It is the latest version.
Type of installation of Workspace (docker, deb/rpm, exe)
Spreadsheet Editor Version 7.0.0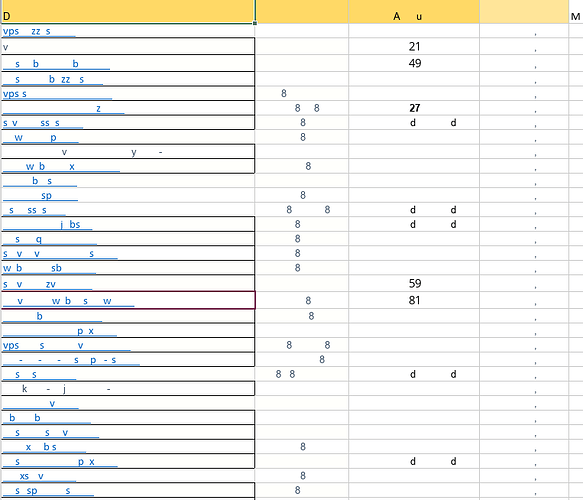 Browser OS: Linux Mint (may be other linux also)
Browser version: Version 98.0.4758.80 (Official Build) (64-bit) (Chrome)
Note: Screenshot attached.