Installation method:
Owncloud: Docker (Version: 10.13.1)
Document Server: Docker (Version: 7.4.1.36)
Owncloud Document Server App Version: 8.2.1
Owncloud Dashboard Settings: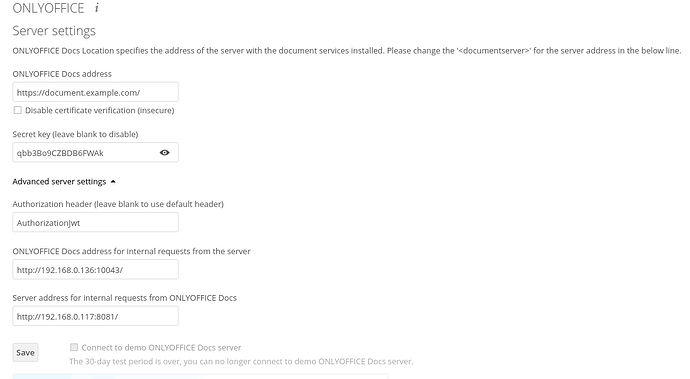 I've looked at a lot of other issues posted on here and none seemed to solve the issue. The issue only begun when updating Owncloud Document Server App from v7.8.1 to v8.2.1. Would this be an issue with the Owncloud app? I have uninstalled the Owncloud app using the web interface, should I try wiping the directory as well then reinstalling?
Thank you for your time.