OS version: Windows 10
App version: 6.4.1.46
Downloaded from: ONLYOFFICE website
The EOMONTH formula in the spreadsheet editor consistently shows the day before the end of the month. Here is an example for each month in 2020 and 2021 using month-offset values of 0, 1, and -1: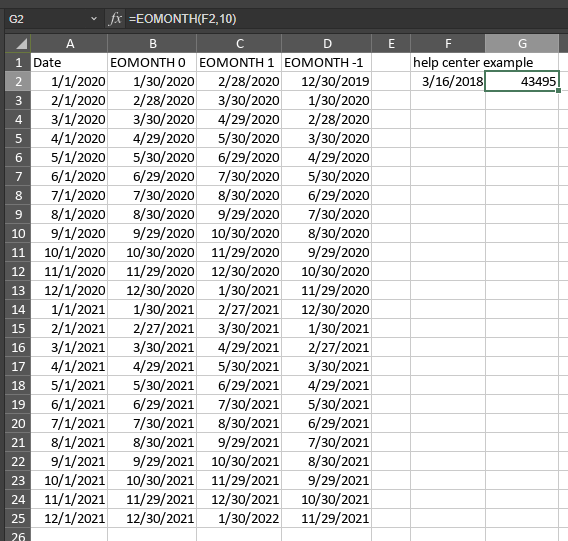 I also included the example from the official help center page on the EOMONTH formula that includes a screenshot of the same formula giving a serialized date of 43496 (1/31/2019), whereas my editor calculates 43495 (1/30/2019).
The same spreadsheet opened in Excel calculates the actual end of month values, but apparently as a new user I can't include that screenshot as well.