For bug reports, provide the steps to reproduce and if possible a minimal demo of the problem:
Hello there,
I am appreciating the Zotero plugin, however I am finding it quite buggy.
I initially installed OnlyOffice through the software manager, followed the installation guide but couldn't get the latest Zotero plugin to work properly. Specifically, it gets stuck at loading whenever I try to insert an in-text citation. I uninstalled the flatpak and tried to use the AppImage file. Initially, I managed to get it to work, however it fell back to the same issue.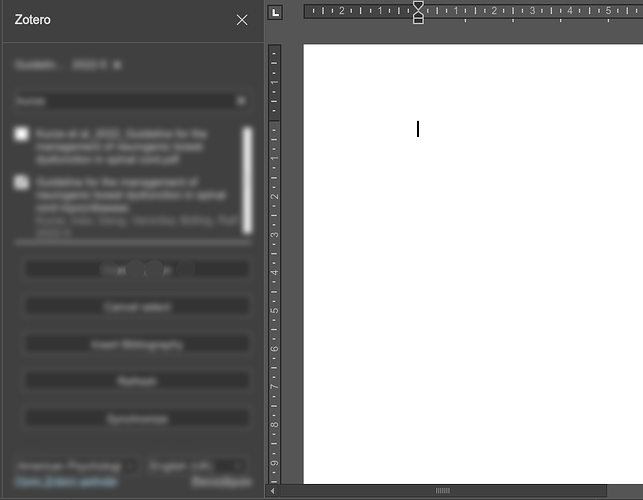 Is there any recommendations on how to go about this issue?
Thank you very much.
Document Server version: N/A
Installation method: flatpak and AppImage
OS: LinuxMint 21.1 Vera (Cinammon Edition)
Browser version: Firefox