You Cannot change data inside a pivot table
When you click Drill Down in the PivotTable
Hello @leigong
As far as I know, you have to change the data in the cells of a regular table that is bound to Piot table then refresh the Pivot table itself to display these changes: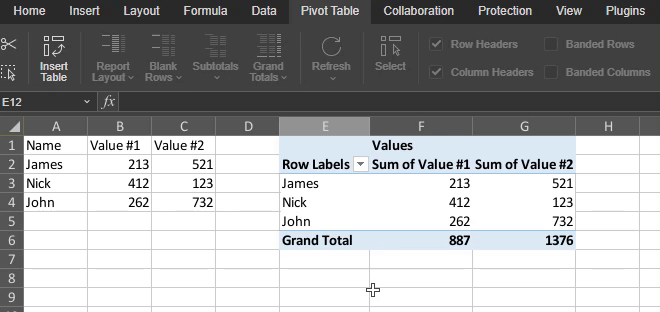 If I misunderstand please clarify.
Hello @leigong
I'm trying to find a way to do it.
I will update the thread once I get anything.
Unfortunately, right now we don't have any methods for interaction with Pivot Tables.
However, I have added your request to the suggestion 55633 to such possibility.
Please accept my apologies for the inconvenience caused.
Thank you very much for your reply