Hi,
I installed OnlyOffice on the newly installed ubuntu 22.04 using a workspace script using docker option:
bash workspace-install.sh -md "skrutator.eu"
After installation, I wanted to set up a mail domain. Unfortunately, the MX value was incorrect. How can I change this?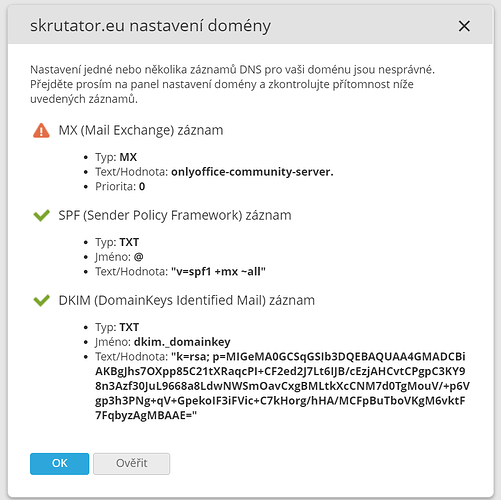 I tried to change the MX value by Changing domain used with ONLYOFFICE Mail - ONLYOFFICE, but failed.
THX for response
Details:
communityserver:12.0.0.1726
mailserver:1.6.75
controlpanel:3.1.0.460