Dear OnlyOffice community.
I installed OnlyOffice Document Server, Community version, with Docker on Ubuntu 20.04.
Everything is up and running fine, however, now I want to connect to NextCloud. However, I am not sure where to find the secret key in the server? Could I get guidance, where this file gets placed, so I can get the secret key?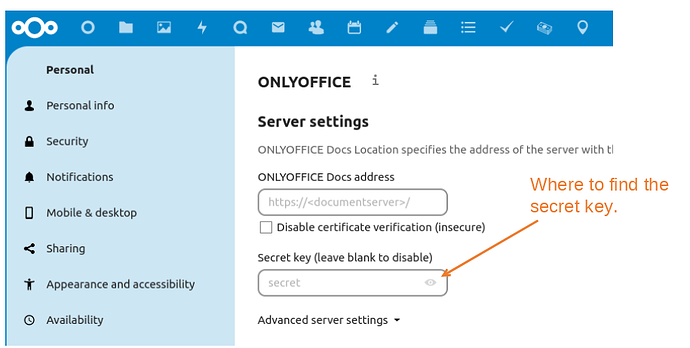 In summary, I am looking to understand where the Json file is place, where the install is done via Docker. Example, non Docker path: /etc/onlyoffice/documentserver/local.json
Thank you.