Preview URL (html) > iframe > head tag, constantly create a style tag with unique id (interval: 250ms), please see the three screenshots.
This will cause the browser memory usage to increase all the time, and eventually it will crash, causing serious negative reviews of usage!
Hope to get your reply, thank you!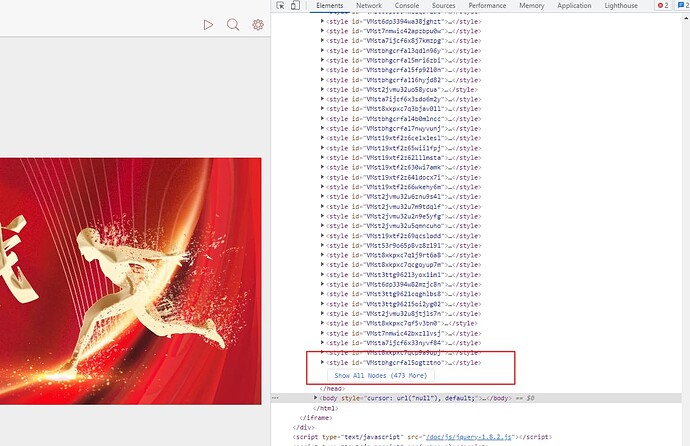 Document Server version:7.0.0
Type of installation of the Document Server:docker
OS:Centos 7.9
Browser version: Chrome 97.0.4692.71(x64)