Hello,ONLYOFFICE's enginer, I'm so sorry that have question for you one more time.
I use the onlyOffice community in docker, when i show the documents in onlyoffice, I find that the protected in word was closed.Like this: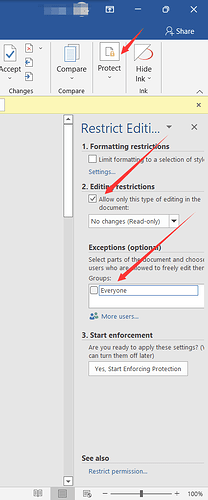 It is office function, I need open it, but onlyoffice closed it.
The word protected is important for us, so there some solution for this question?