This most likely isn't isolated to the DesktopEditors but I'm using it so I report the bug here.
No cell entries past line 10001 are shown in the filter input, so I can't filter for anything past that point. Line 1 is a header and doesn't count, so 10k lines seems to be the limit for filtering.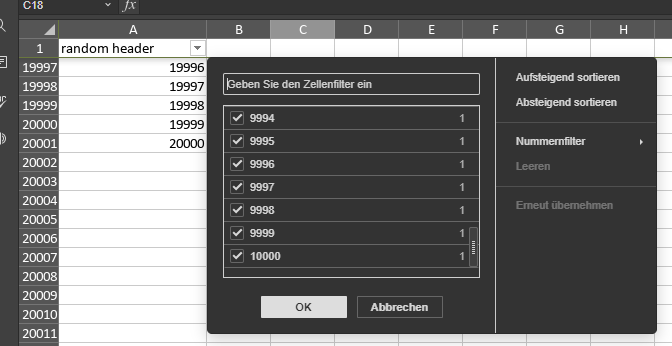 Repro:
Take a file with >10k lines where each line has different text.
Enable filtering with the first row being the header.
Try to filter for anything past 10k lines.
My real use case is a price list for SMC parts where 10k lines is about 1/4 of the file length.
v7.1.1.57 on Win10