Hello,
Greetings from a new user.
I have been trying to create a one-pager spreadsheet with header and footer.
Whatever margin/scaling settings I use, the Left & Right extremities of my header and footer are cut off by a few pixels.
It looks ok in setup, but incomplete in print/pdf export as you can see in this image: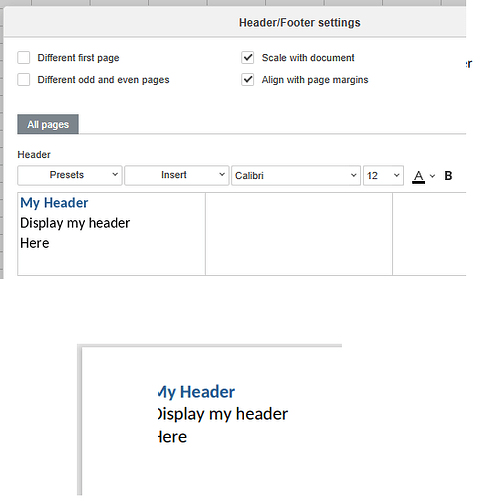 Anyone any tip?
Thank you