Hi there,
I'm trying to generate html form a spreadsheet file.
For that purpose, I concatenate html parts coming from different cells (some computed, other static).
I face what I see as a bug: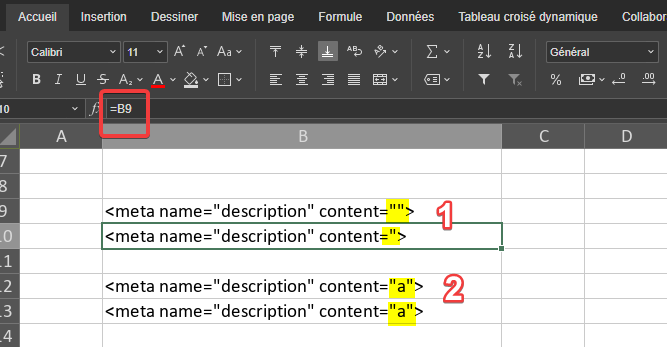 As you can see, when there is nothing between 2 double quotes in the source cell (1), in the computed cell, one of the quotes is missing.
This is not the case when there is text between the quotes (2).
If I'm correct and this is a bug, can you fix it ?
Otherwise, I would be glad to ear a better way to do


Thanks.