Hi all,
While I'm creating a formula, I expect the helping "bubble" to give me the pattern for the formula I'm currently typing (1) - here the YEAR() formula.
However, it displays the pattern of the first formula of the line (here, IF (2)).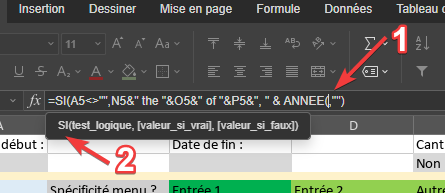 If i'm right, can it be fixed ?
Thanks !