Do you want to: Report a bug
OS version: Win 10 Pro
App version: 7.3.3.50 (x64 exe)
Downloaded from: ONLYOFFICE website
I guess you would call it a bug. This spreadsheet apparently does not work properly on OnlyOffice, but does in Excel.
The Spreadsheet is supplied by Australian Tax Office.
file: Monthly-tax-table-from-13-October-2020.xlsx
In Excel, a result may look like;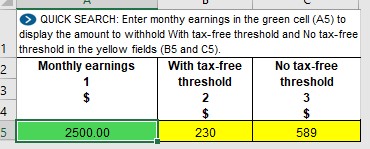 In OnlyOffice, using the same data, looks like;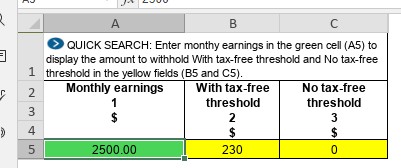 As you can see Cell C5 does not show a valid/expected result.
I don't actually need the result of C5 to help with my family's payroll tax, but I thought it was odd that the field didn't calculate, and maybe this is something that might be important to the spreadsheet functionality for others.