Hi,
After updating Onlyoffice or Nextcloud, Nextcloud stopped opening documents in Onlyoffice. In Chrome browser it says "This content is blocked. Contact the site owner to fix the issue."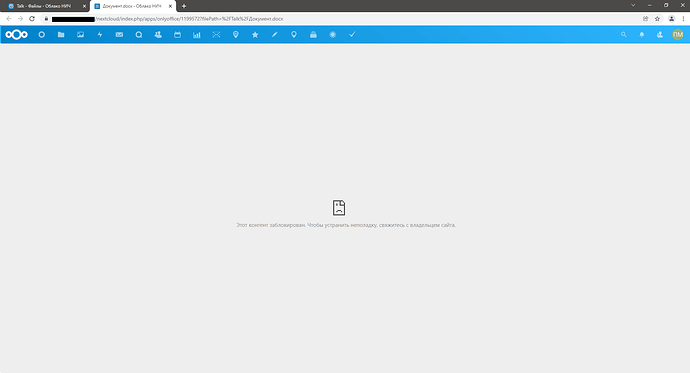 OS : Debian 11 VM Server for NC & OO Docs
NC 22.2.5 (Non Docker install)
OnlyOffice on a different VM server (Docker Compose install, try also with non Docker install = same error)
PHP 7.4 for NC
DB: MariaDB
Access from web for NC & OO Docs are ok with Letsencrypt CA
When I insert server adress (https://docs.xxx.xx/) in the OnlyOffice Section in NC Parameters, got a green message that said version 7.xxx are ok
RP Nginx VM (RP conf found in OnlyOffice support didnt work)
Only Office Connector are up to date (7.3.2)
Tested on Chrome, Firefox and Edge
Same Error on all web nav
Tried a multiple ideas to fix it found on github, here and on NC support but without result.
Thx for help