Hi there,
I downloaded OnlyOffice Desktop Editors on my Linux Mint laptop a few months ago (flatpak). Recently, the program looks like this. The scaling options don't seem to influence anything.
Note that the actual workspace is very limited in comparison to the program window (the borders of the picture are the borders of the program window).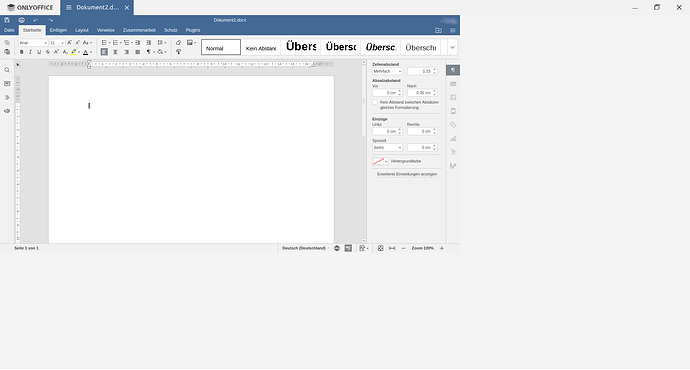 I also tried deleting the flatpak version and downloading OnlyOffice from the official site (as a .deb installer), but that resulted in the exact same issue, so I re-downloaded the flatpak.
Would be great if someone could point me in the right direction! Other programs (including flatpaks) don't behave like this, but a few have quite small font sizes and ignore the system font settings I set, so maybe that is related.
OS version: Linux Mint 20.2 Cinnamon
App version: 6.3.1.56
Downloaded from: Linux Mint Store