Hello!
I'm using Windows 10 21H2 (latest) and OnlyOffice Desktop 7.1.1.57 (latest, although the problems described below were present in previous versions as well), both 64-bit versions. I've noted the following two problems with the way how file associations work with OnlyOffice Desktop in Windows.
Fb2 and epub formats are not among those that can be associated with OnlyOffice. And if I associate them manually (by using the Open With menu item in Windows Explorer), errors will appear after trying to open such files (error messages are the same as for the second problem described below). So, currently, fb2 and epub files can be opened from inside OnlyOffice only (by using the Open Local File menu item).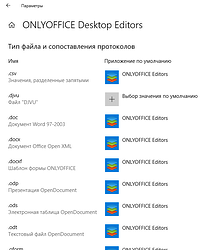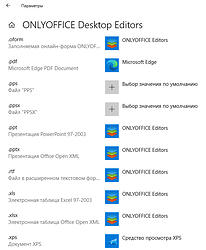 For those file types that can be associated with OnlyOffice, Windows offers two options - OnlyOffice Desktop and OnlyOffice Desktop Editors. The first one works correctly. The second one will generate errors when I try to open an associated file.