Hi,
I would like to Report a bug / Ask a how-to question:
The plugin Marketplace @ Linux Desktop Editor is not working in v7.2.1.36 . How do I enable the plugin marketplace in the Linux desktop editor? Or is it not integrated at all?
In Release notes v7.2 you talk about the new integrated marketplace for plugins in the desktop editors.
Enthusiastically I upgraded to the latest version v7.2.1.36 under ZorinOS (using DEB package).
Getting sad when realized that it's not there. Or I'm not clever enough to activate it somehow.
I also tested this under Ubuntu 22.10 using SNAP package. Same result, I only see that I can open and install pre-downloaded plugins, but do not see the "marketplace" as hinted in the release info where one can conveniently install plugins.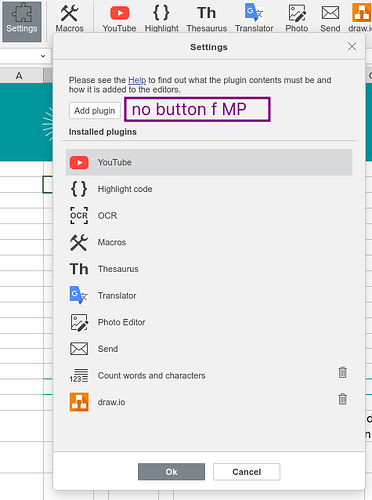 OS version: ZorinOS 16.2
App version: 7.2.1.36
Downloaded from: ONLYOFFICE website (official deb repo)