Maybe its a bug, maybe its a feature.
OS version: Ubuntu 20.04.5 LTS
App version: onlyoffice-desktopeditors 7.2.0-204 deb
Downloaded from: ONLYOFFICE website
The Open File and Save File dialogs in Onlyoffice uses a different theme from the rest of the desktop.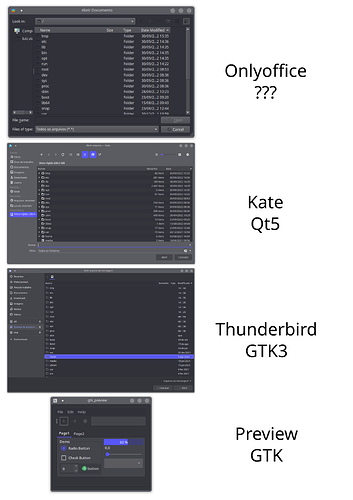 Should it look like that?
What is it using and how do I make it look better integrated with the rest of the desktop?