Do you want to: Ask a how-to question
Document Server version: 7.5.1-23
Connector version: 8.2.4
DMS (platform) version: Nextcloud 27.1.3
OS: Ubuntu 22.04.3 LTS
Browser version: Firefox 119.0.1
Hello everyone,
I'm trying to configure onlyoffice with nextcloud.
They are installed both on virtual machine on the same network.
I've Installed onlyoffice from the package with this documentation:
https://helpcenter.onlyoffice.com/installation/docs-community-install-ubuntu.aspx?_ga=2.121380878.782359554.1594636128-1157782750.1587541027
Nextcloud is behind a reverse proxy (haproxy) and is accessible from the internet with a valid TLS certificate.
I have been able to connect nextcloud with onlyoffice connector + token I'm using https protocol with the private ip adress of the onlyoffice server.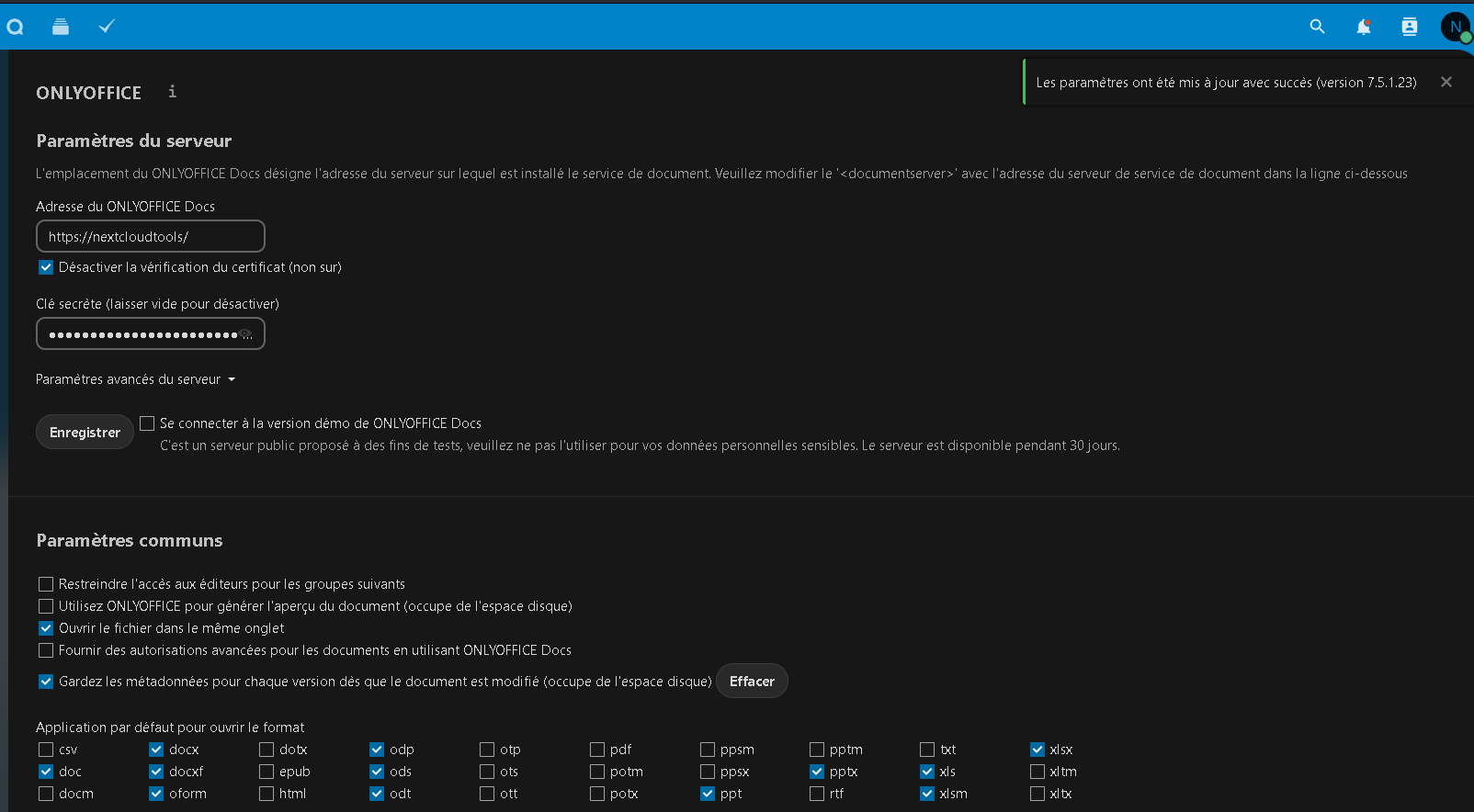 The nextcloud interface tells me that everything is ok but when I'm trying to open a document I have this message: "ONLYOFFICE is unavailable. Please contact your administrator".
When I try to inspect with developer tools of the browser, I can see that the URL that I've configured in the onlyoffice connector is HTTP and not HTTPS.
I've checked on nextcloud logs and onlyoffice logs and I can't find anything regarding that problem.
Do someone have an idea on how I can solve that problem please ?
Thanks a lot
Have a great day !