Hello,
We are trying to install the OnlyOffice connector for Alfresco.
Alfresco version: 5.2.g
Connector version: 6.1.0
The installation seems to work, however editing documents does not work.
We observe no errors in the alfresco logs.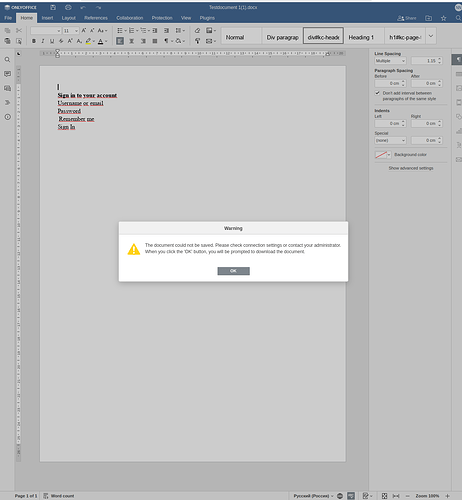 Errors observed on the document server:
open() "/var/www/onlyoffice/documentserver-example/welcome/sito/wp-includes/wlwmanifest.xml" failed (2: No such file or directory), client: client-ip, server: , request: "GET /welcome//sito/wp-includes/wlwmanifest.xml HTTP/1.1", host: "alfresco-host"
ERROR] [localhost] [aa8c9a2d-d5ca-4def-9b0f-570c8b408456_1.1] [Administrator1] nodeJS - postData error: url = https://(alfresco-host)/alfresco/s/parashift/onlyoffice/callback?nodeRef=workspace://SpacesStore/aa8c9a2d-d5ca…
Is there any specific configurations we have missed?
Br,
Joakim