Hello! I would like to ask two how-to question.
As i see in this topic Managing your project using the Gantt chart - ONLYOFFICE
This type of link means that the task you link with cannot begin until the task you link is completed.
But in fact after linking the tasks to each other there is no limitation of closing and opening the tasks while enabled link of tasks created. So user of another task can close his task even if previous linked task is opened. I think my screenshot will show you my problem much more better.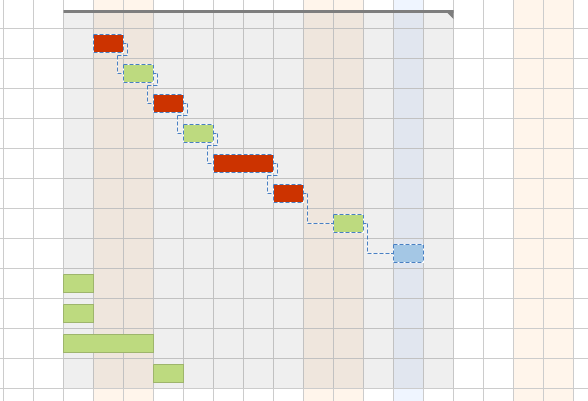 Maybe i did not understand the manual topic in right way, but it is a problem for me because we would like to use linked tasks to disable closing of tasks before closing previous tasks.
Aslo i would like to ask a question about linking tasks which are going in one day. So when i create couple of tasks in one day, i can link them to each other, but on Gantt diagramm link has red color on the screen (with -1d descriprion). As i understand in topic Linking tasks within your project - ONLYOFFICE it is invalid links. And and as i see, invalid links change day of the tasks automatic when i move one of the tasks to another day (to be non-invalid). And programm can't give me the opportunity to move the task back.
"Invalid" links: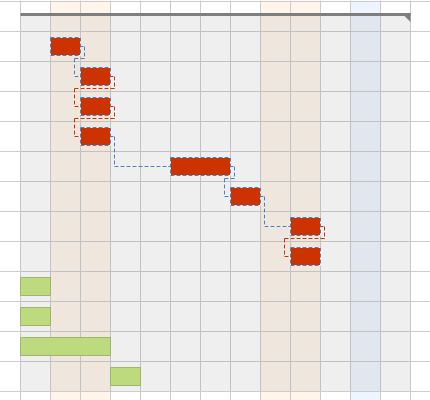 After moving one task to anotehr day, all tasks change their date to make links non-invalid: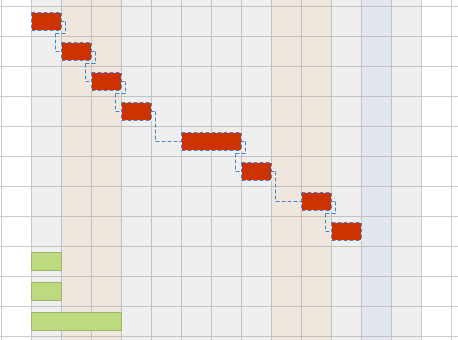 But i would like to create tasks in one day with linking to see what task should be done at first and what task should go second and third.
Please, can you help me? Maybe i missed something?
Community Server/Control Panel version: 11.5.4-502/3.0.2-395
Type of installation of Workspace: Установка ONLYOFFICE Groups для Red Hat, CentOS и производных - ONLYOFFICE using script and then update to 11.5.4-502 using yum update
OS: Centos 7
Browser version: no matter