Hello, everybody.
As the title suggests, I'm interested in getting my hands on the possible conversions of a specific file.
I'm looking for an endpoint or something similar that will provide me with a map with all the possible conversions: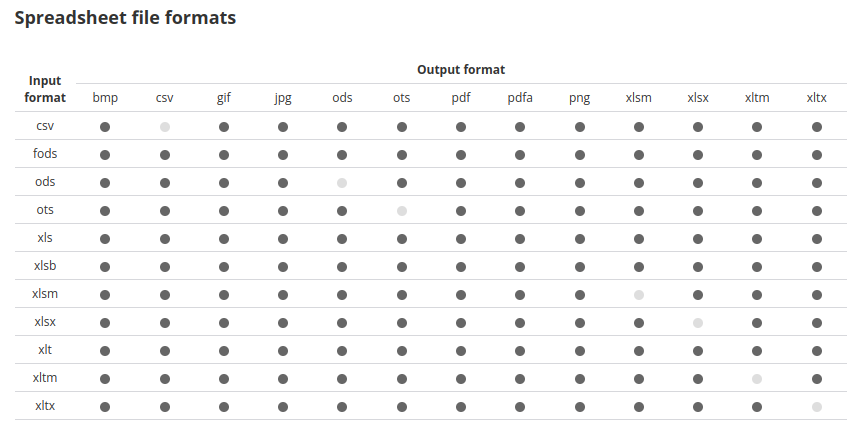 Or maybe only one row of the previous map. For example, providing the csv extension, I will get the list [bmp, gif, jpg, ods, ots, pdf, pdfa, png, xlsm, xlsx, xltm, xltx] representing the available conversions for the given extension.