Community Server/Control Panel version: 11.5.4.1582
Type of installation of Workspace : deb
OS: Ubuntu
Browser version: Firefox
Hello,
I have just tried to install OnlyOffice on an Ubuntu server. The installation went fine apparently but when I log in to OnlyOffice, it seems that some CSS/HTML/ICONS are missing :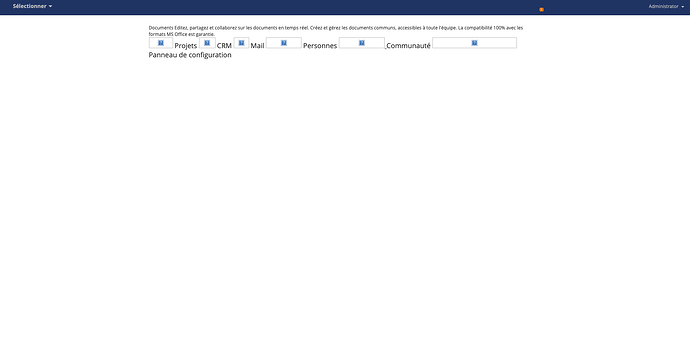 Does someone has had this problem ? A reboot didn't change anything.
Thanks