Hello!
In the OnlyOffice Desktop Editors 7.1.1 in the Document files the options AutoCorrect don't operate.
Truly yours Sergey.
Hello @Sergey
Please provide us with exact issue scenario (step-by-step).
Hello Alexandre.
My step-by-step:
Open Document in the Onlyoffice.

Make sure that at the tab File → Advanced Settings → Proofing → AutoCorrect options the check box "Replace text as you type" is marked.

At the tab Home type \mp \pm ± \mu \nabla. The tiped text is not changed
Screenshot is in the attached file.
–
Respectfully yours Sergey.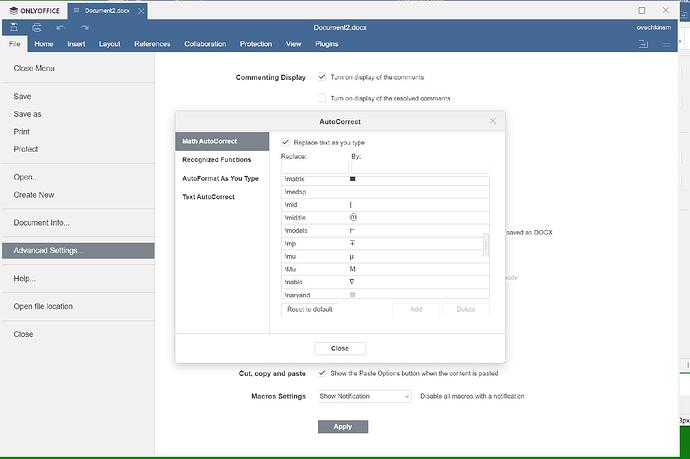 Thank you for your description, we are checking the situation.