Suggest a feature:
IT WOULD BE GOOD TO BE ABLE TO ALSO MARK AS FAVORITE FOLDERS AND NOT ONLY FILES.
Hello @gioli
Please specify the product that you are using.
Are you talking about Cloud Office?
Thanks for the confirmation.
We are proceeding this request. I will let you know the result.
According to the information from our data bases you are using ONLYOFFICE Personal.
Please double check it, go to your portal > tap on your avatar in top-right corner > tap on 'About this program' and send me the screenshot.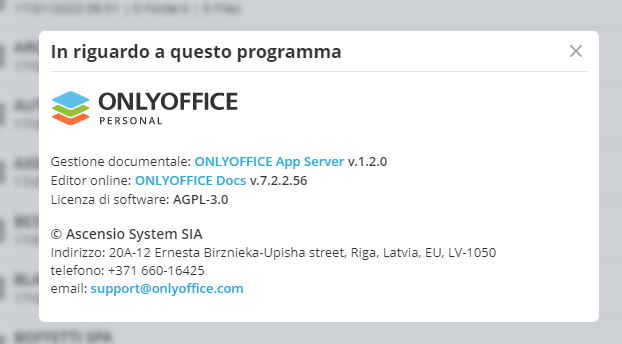 Thanks for confirmation.
We have added your suggestion to add possibility to mark folders as Favorite in ONLYOFFICE Personal into our internal tracker under the number 60641.