Hi,
For now, when you modify a line or an arrow by grabbing one of it's tip with the mouse and moving it, you have no possibility to constrain the movement.
Therefore, it can be hard (for instance) to make an horizontal line longer while keeping it horizontal.
It can also be hard to modify a line and make it really vertical.
(All the more when you work on a laptop with a high resolution)
So, it would be great to add a shortcut (for instance, CTRL + drag) to constrain the change of angle of the line/arrow to 15-degree interval, like this :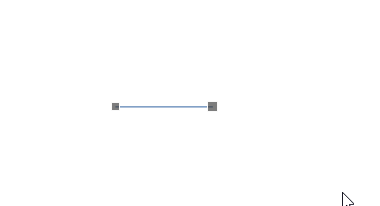 (I have checked the shortcuts user guide page, found interesting things, but not this one).
Thanks a lot.