Hello everyone,
I have installed ONLYOFFICE Docs Community Edition 7.0.1 as indicated in the documentation on the ONLYOFFICE website.
It is installed on a Ubuntu 18.04 LTS.
It integrated well with my Nextcloud (this one is installed on another computer).
However when I updated the version from 7.0.1 to 7.2.1, it does not want to connect to my Nextcloud.
It tells me as error message:
"Error while attempting to connect (An error occurred in the document service: Error while downloading the document file to be converted.) (version 7.3.0.184)"
My Nextcloud version is there 20.0.14.
And when I use the built-in test example it tells me this: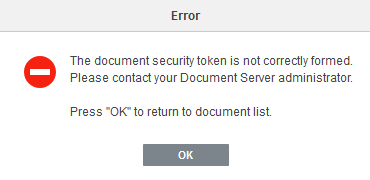 Do you have any idea what I could do to get this one to successfully reconnect to my Nextcloud?