Hello,
Aftter restoring a backup in control pannel, I've started getting this error now: Error downloading file. Press "OK" to return to documents list."
It does happen when I try to open any document from the browser or from the windows app (OnlyOffice WS Community Server, running under Ubuntu Server 22.04).
Thanks in advance guys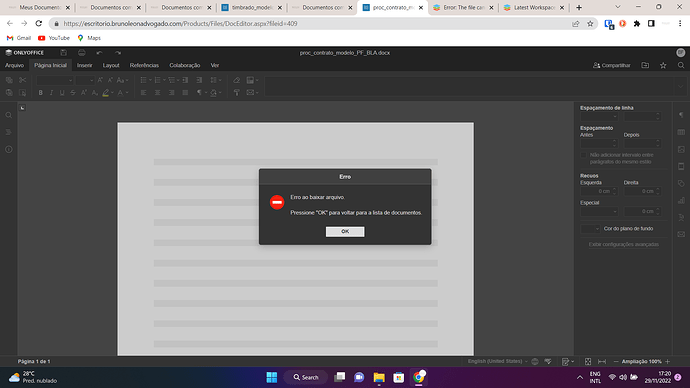 log files from /var/logs/onlyoffice/communityserver and var /logs/onlyoffice/documentserver inside the containers - where do I get these from?
Is it? https://drive.google.com/file/d/1lsWAXVwGvOtCJqO1JfWG_RvSIP_M3Uho/view?usp=share_link
screenshots of the Console and Network tabs of the browser console while reproducing this issue.