Do you want to:acrroding onlyoffice document,send http request to documentserver to request my file with edif config ,but the document server know my requst with token ,when the document callback my private appilication process with token ,i find the broswer client token and document callback token is diffrent token,the client secrity key and local.json secritykey is all the same , like this
local.json :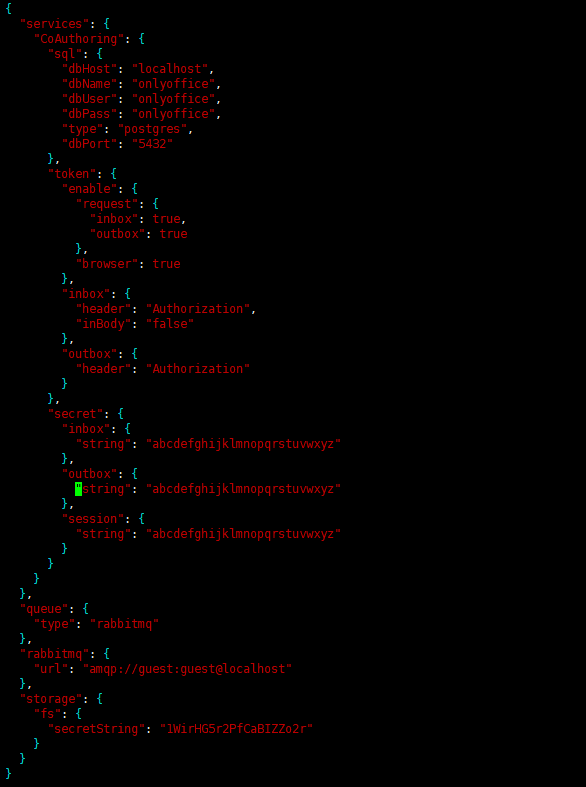 my private process secrity key :

i hope my broswer client requst token and the document server callback token all the same.
becuase all the token must avaliable borth on the document server and my privateApplication. on my application i can got local login info.
Document Server version:7.2
Type of installation of the Document Server (docker, deb/rpm, exe)
OS:linux
Browser version:chrome