Docker Community Server was backupd.
New Community Server was installed on Debian 10.11.
Https was turned on.
New blank Community Server works fine with web and Desktop Editors.
After restoring Community Server from backup I have "internet connection failed" error after login password dialog in Desktop Editors.
I installed an empty server twice.
The result after restoring a backup is always the same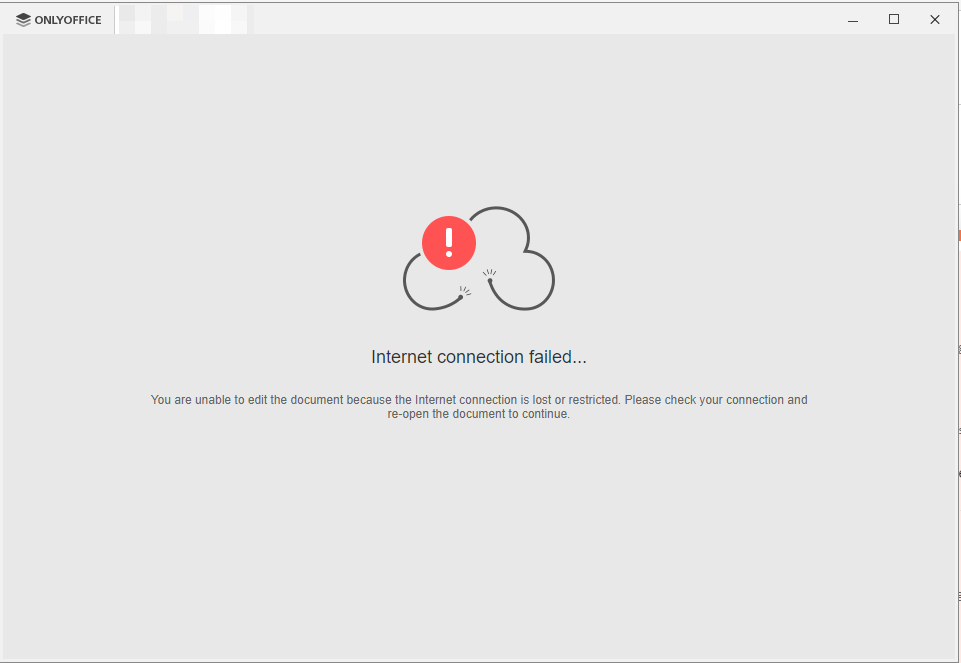 Web interface works without any issues.
Community Server/Control Panel version:
onlyoffice-communityserver 11.6.0.1620
onlyoffice-controlpanel 3.0.3.410
onlyoffice-documentserver 7.0.0-132
ONLYOFFICE Desktop Editors версия 7.0.0.127
Type of installation of Workspace deb
OS: Debian 10.11
Browser version: Chrome