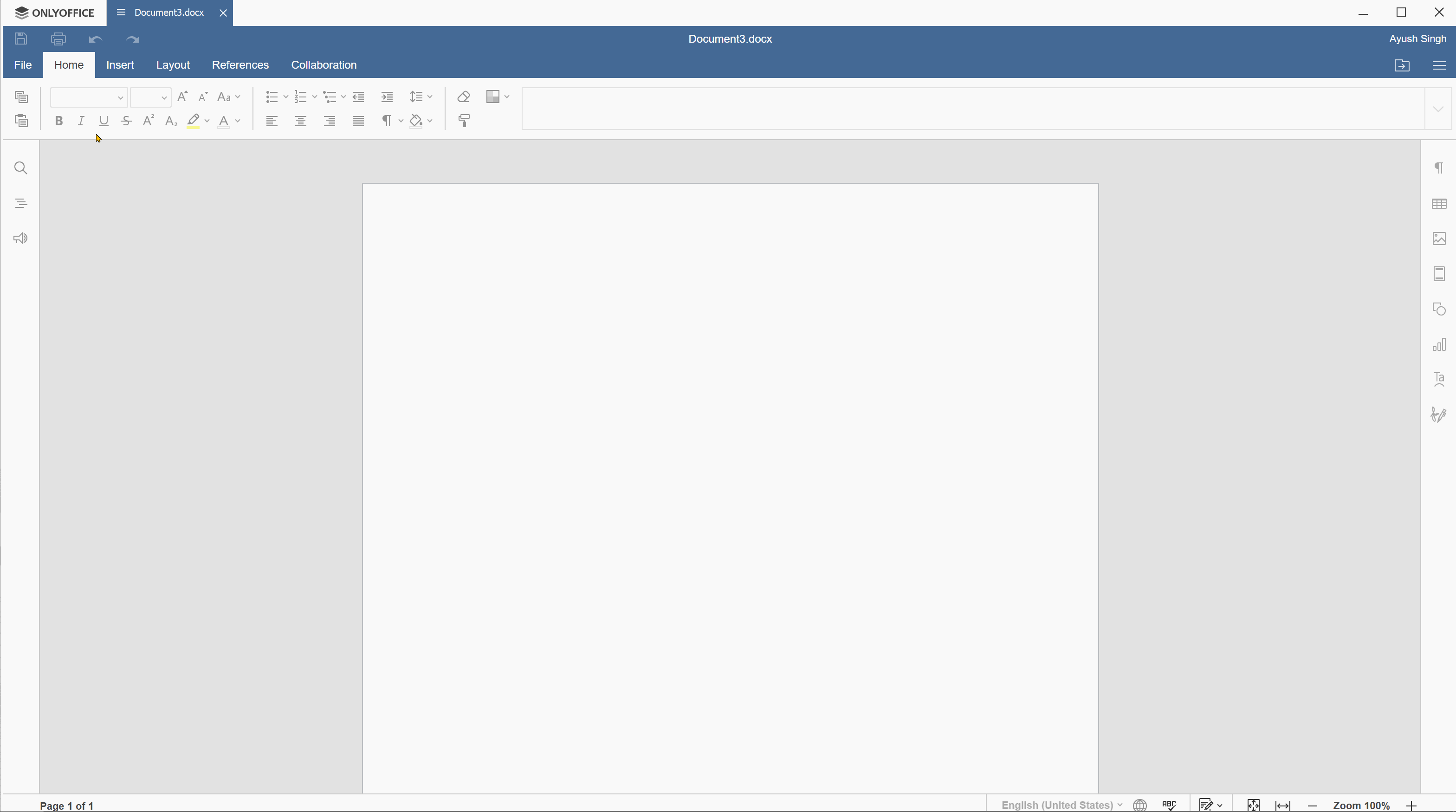 Hello Everyone,
I'm new to ONLYOFFICE and really enjoying it. What a great software!
My computer is pretty fast (i7, 32GB etc…), however, whenever I open a new document in ONLYOFFICE, I keep getting document loading message for few seconds and then the document loads.
Is there a way I can get the new document loaded in a snap without waiting for 1-2seconds. I tried disabling the pugins, but that didn't help.
Thanks