I have used docker version onlyoffice on my linux machine. I have configured as mentioned. I can able to create a docx but, it is not creating a blank docx instead it has some pre contents on it which is same as a welcome page.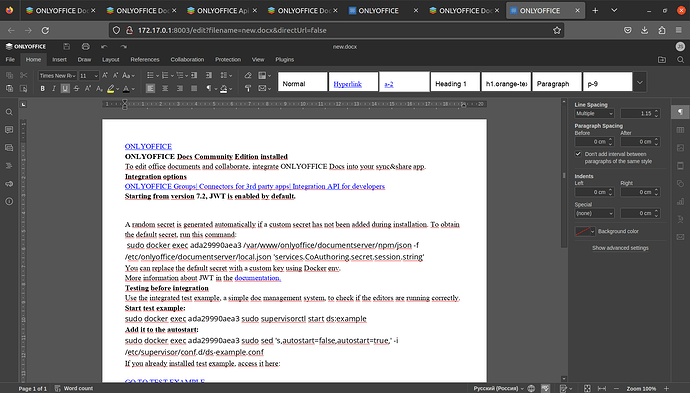 and also, if i try to create some other file types means, it is showing error like below
"a error has occured while opening the the file. the file content corresponds to text document (docx) but has inconsistent pptx"
how can i resolve this ?