Do you want to: Suggest a feature / Report a bug / Ask a how-to question
For feature suggestions, describe the result you would like to achieve in detail.
For bug reports, provide the steps to reproduce and if possible a minimal demo of the problem.
Document Server version: 7.4
Browser version: cerfSharp
The file cannot be open via CefSharp. It shows Out of memory.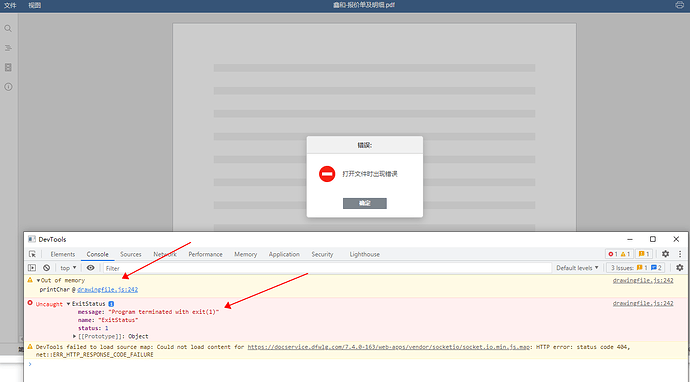 Also the log as belows:


But the same file can be loaded in chrome and edge brower.
Note:
CefSharp is an open-source project for embedding the Chromium web browser in .NET applications

please change the file extension from docx to pdf and then test it , due to not allow to upload pdf file. 600pi1.docx (3.9 MB)