Hi,
Face a crash as described in this gif: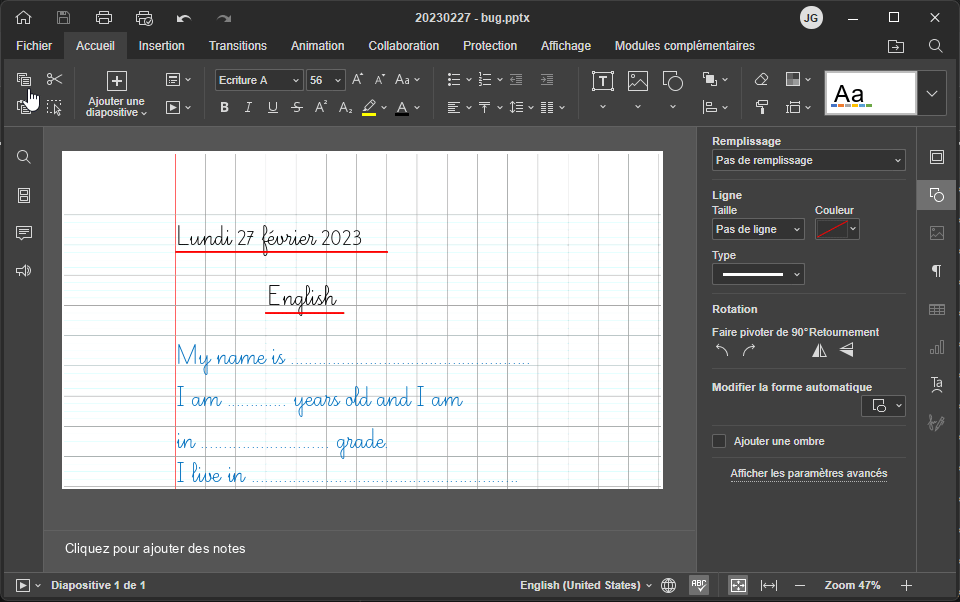 The file with the issue: Nuage - Application Nextcloud
Thanks !
Note : the font is Ecriture A
Hello @arcqus
I would like to thank you for providing us with the files. At this moment, we are reviewing the situation and will keep you informed of any updates.
Thank you for your cooperation.
I wanted to inform you that we have registered a bug with the number 61363 in our internal tracking system regarding the issue you brought to our attention. We appreciate you notifying us and we will keep you updated on any progress towards resolving this issue.
Thank you for bringing this to our attention and your cooperation.
Hello @arcqus
We have released Document server v.7.3.3. This release contains a fix for described situation in this thread (bug 61363).
Hi @Alexandre
I'm using the desktop editors. Is there an update to ? (anyway it's not a big issue so no emergency).
Hello @arcqus
Yes, we released Desktop Editors v.7.3.3 yesterday. It's already available for Windows, as for Linux, we're updating all related repositories right now. It might take some time.