Hello
My document is mainly in french, but mixes french and english contents (even in the same text zone).
Let's say I have a rectangle with text in french inside.
I add some text in english. Everything in english is underlined by the spell checker.
I select the english part, and select "english" as the language.
Often, most of the text is no longer underlined except for a word which is still considered as badly spelled.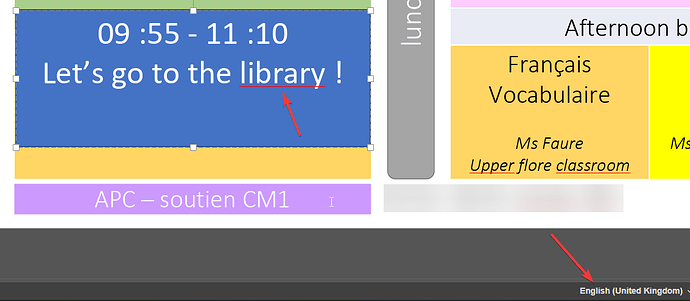 The weirdest is that if I right-click the word, the spell checker propose me the word with the same spelling.
If I close the doc and reopen it, the problem is no longer here… so no point sending you my file…
This bug happens quite often… but is quite hard to reproduce

Thanks