Hi again,
How do I backup to "computer file", in Controle Panel?
Should I enter the path to a directory in my system? As I have tried to backup to "/home" and to other paths in the ubuntu server but it does not work.
I have also tried the path to my local backup drive (WD MyCloud) that has samba drives "\10.0.0.40\share" but it's also a no go.
What exactly should I write there?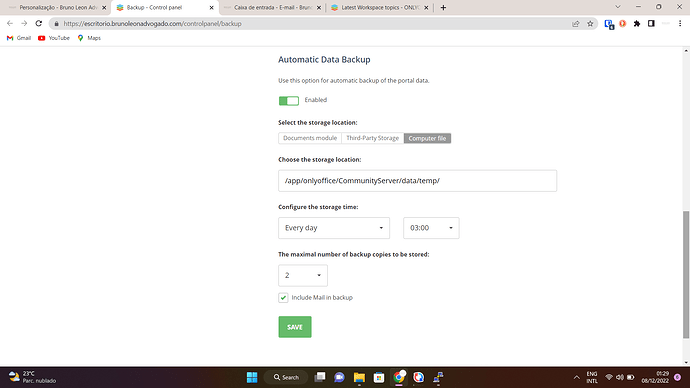 Regards,
Bruno Leon