Hello, I have a question, is it possible to place a background image in the login with onlyoffice workspace community?
Hello @NathalySuarez_25
Could you please provide us with details. If possible please make a screenshot and mark what background position for image you mean in Desktop Editors.
the background is white, I want to know if it is possible to place an image using onlyoffice workspace, I am looking for the option from the control panel but it only appears to change the logo and I would like to know if it is also possible to customize the notifications that arrive by mail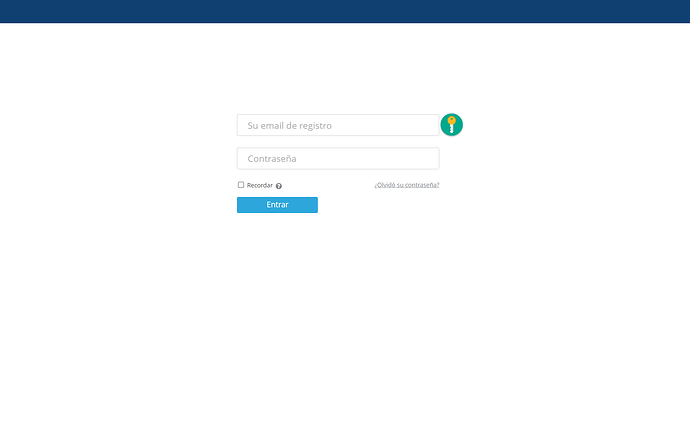 Sorry, there's no way to customize this background.
Thank you for your answer, regarding the notifications, is it possible to modify them? attached I send you screenshot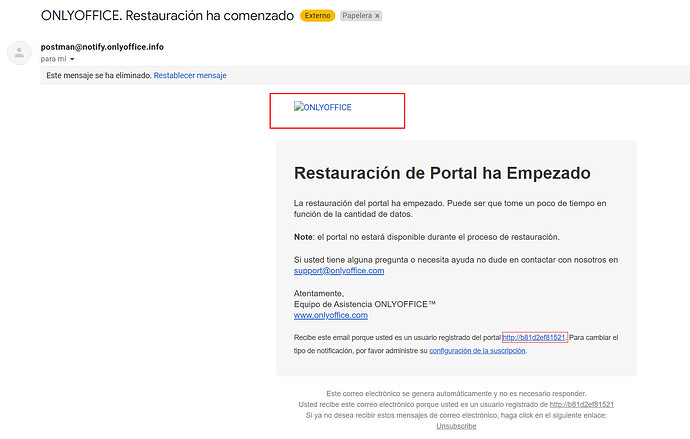 The first marked image on your screenshot is related to the Logo for the About/Login page. Try to change it in Control Panel > Branding.
Your second mark is a little bit strange. There should be portal domain name. How exactly did you enter to portal before starting the restore process? By domain name or IP address?